We offer special
dental treatments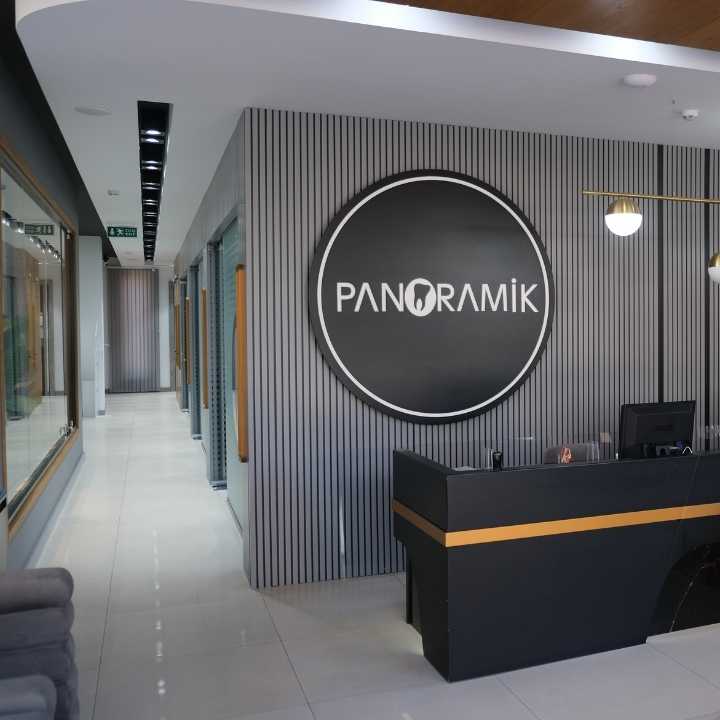 About our
clinics
---
Panoramik Oral and Dental Health Clinic has been providing treatment services to many people, both domestic and abroad, in Antalya since 1996. Panoramik Dental Clinic in Antalya, Turkey welcomes many patients from different parts of the world, especially from Europe and North America.
---
We prefer an individual approach to the patient
We always work until the very end
What counts is the right approach and commitment
Modern and innovative solutions
Maximum guest satisfaction
OUR DENTAL TEAM
We work with only
the most experienced
specialists

---

---

---

---

---
Yrd.Doç.Dr.
Gülen Kamak
Periodontologist

---
Mustafa Gökhan
Koyuncu
Dentist
Dentists, orthodontist, pedodontist
and otherspecialist in our clinics
Choose your dental health plan
Best prices for your big smile

DENTAL IMPLANTS
---
High technology materials
Individual treatment for each patient
Guaranteed service

DENTAL VENEERS & CROWNS
---
High technology materials
Individual treatment for each patient
Guaranteed service

OTHER TREATMENTS
---
High technology materials
Individual treatment for each patient
Guaranteed service
Five simple steps to
your dream smile
---
Step by step our service

You can make your appointment by contacting our professional team

The period of your stay in Antalya will depend on the type of treatment you have

During your treatment, you will be in contact with our language-speaking assistants at any time and the treatment process will be tailored to you

After the first examination, your treatment plan for your oral and dental health is finalized and implemented

Depending on the type of treatment you may need to stay some more time in Antalya
HEALTH & BEAUTY BLOG
Enjoyable reading
First appointment was here and i was very happy. Very near to hotels, airports, and downtown. Reception and doctors were really kind to me. Best wishes to more success 👍

Look this smile. No need to comment.

Canan was super! Diagnostic and XRay were free, and finally i did not need any treatment, she could have sold me something i did not need, but did not. Super staff, super place, i recommend warmly!

---
Panoramik
Dental
Clinic
---
18. YEARS
---
Panoramik Dental Clinic is ready to give you the smile of your dreams. Are you ready too?
Based on true care and passion
Antalya Panoramik Private Dental Polyclinic provides services that will make you smile with the right diagnosis, planning and customized treatment method in oral and dental health.
Many treatment services such as implants, dental crowns and smile design are performed in our clinic.
Our dental products offer you the latest technologies and excellent quality.
Experienced staff
Our dentists are highly professional compared to European dentists.
Our staff are positive, friendly, able to speak different languages and make the patient satisfied and comfortable.
Dental health tourism
Our clinic is located in the heart of Antalya and your dental treatment is planned by our dentists in a way that will not interrupt your vacation.
Compared to the same procedures in European countries, the treatment you will receive in our clinic will be both high quality and quite cheap.